As the only thing that makes a connection with the ground on your vehicles, tires see a lot of action on the roads. Though they are built to be strong and long-lasting, over time, your tires will need a little attention.
To ensure your tires are healthy, safe, and reliable well into the future, the automotive service team at James O'Neal Chrysler Dodge Jeep Ram has you covered. We're here to put an end to your tire service near me search with our professional services for drivers in the Bremen, Villa Rica, and Carrollton, GA, region.
---
---
Tire Maintenance & Repairs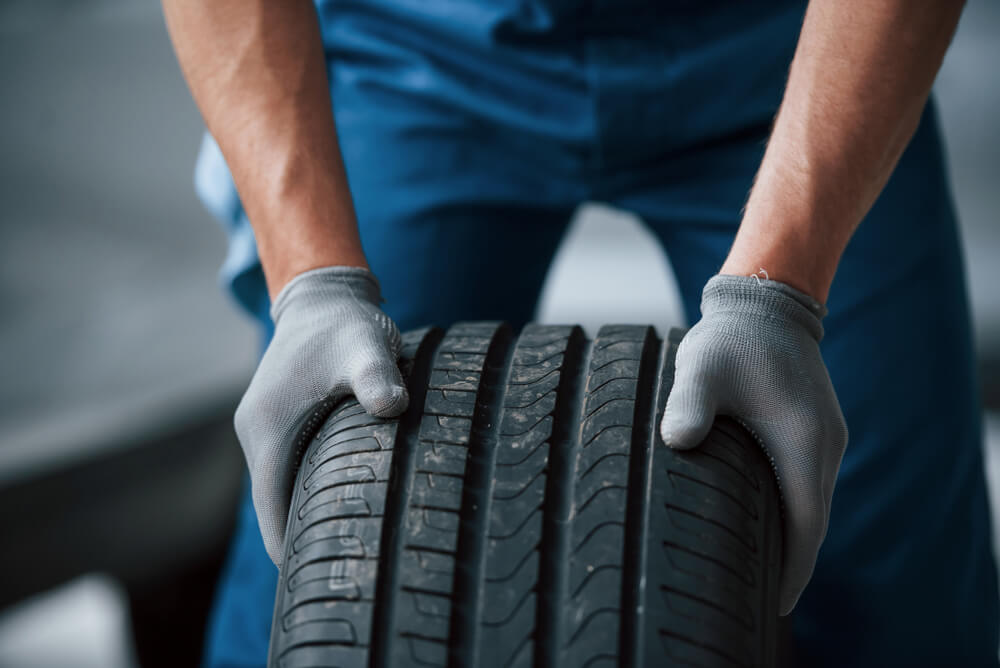 One of the perks of visiting our state-of-the-art service center is that your tires will be worked on by certified professionals. Their extensive training allows them to specialize in tire service, including everything from routine maintenance, like tire rotations, to more extensive issues.
Does your set of wheels need a new set of tires? They can help with that as well. After listening to your needs, they'll recommend the right tire type and style from our large selection. This includes winter tires, all-terrain tires, all-seasons, and everything in between.
---
Signs You Need Tire Service

Not sure if your vehicle needs tire repair or replacement? Luckily, there are plenty of ways you can check. Watch for these warning signs, and if you see any, make sure to contact our service center right away:
Tire Warning Light: A telltale sign your tires need some extra attention is when your dashboard tells you. This could mean your tire pressure is off or something larger needs to be taken care of.
Low Tire Tread: Tread is crucial for your tires to have traction and grip on the roads, especially in winter. While rotating your tires can prevent this from happening prematurely, you might need a new set to drive safely.
Damaged Tires: If you spot cracks in your tires, holes in the sidewalls, or other damage, it's best to seek professional assistance right away. These issues could lead to dangerous blowouts and heftier issues down the road.
---
Schedule Professional Tire Service Today!
To stay safe on the road, schedule an appointment for your tire service at James O'Neal CDJR. Our technicians can help you stay safe on the roads of Bremen, Villa Rica, and Carrollton, Georgia.
Want to learn more? Follow the links on this page to discover what our team can do for you then make your appointment online today. Contact us!