Ram is known for its lineup of robust trucks that can lend more than a helpful hand on your farm or ranch. From helping transport goods to farmer's markets to hauling bales of hay, the possibilities are endless with a Ram by your side. But the perks don't stop there.
Available to farmers and ranchers in the Bremen, Villa Rica, and Carrollton, Georgia, area, the Ram Agriculture program helps you run your farm like a business. The team at James O'Neal CDJR is proud to offer this program at our dealership and is here to answer your question, "What are some Ram Agriculture benefits?"
---
Browse Work Truck Inventory | Browse Ram Trucks
---
What Is the Ram Agriculture Program?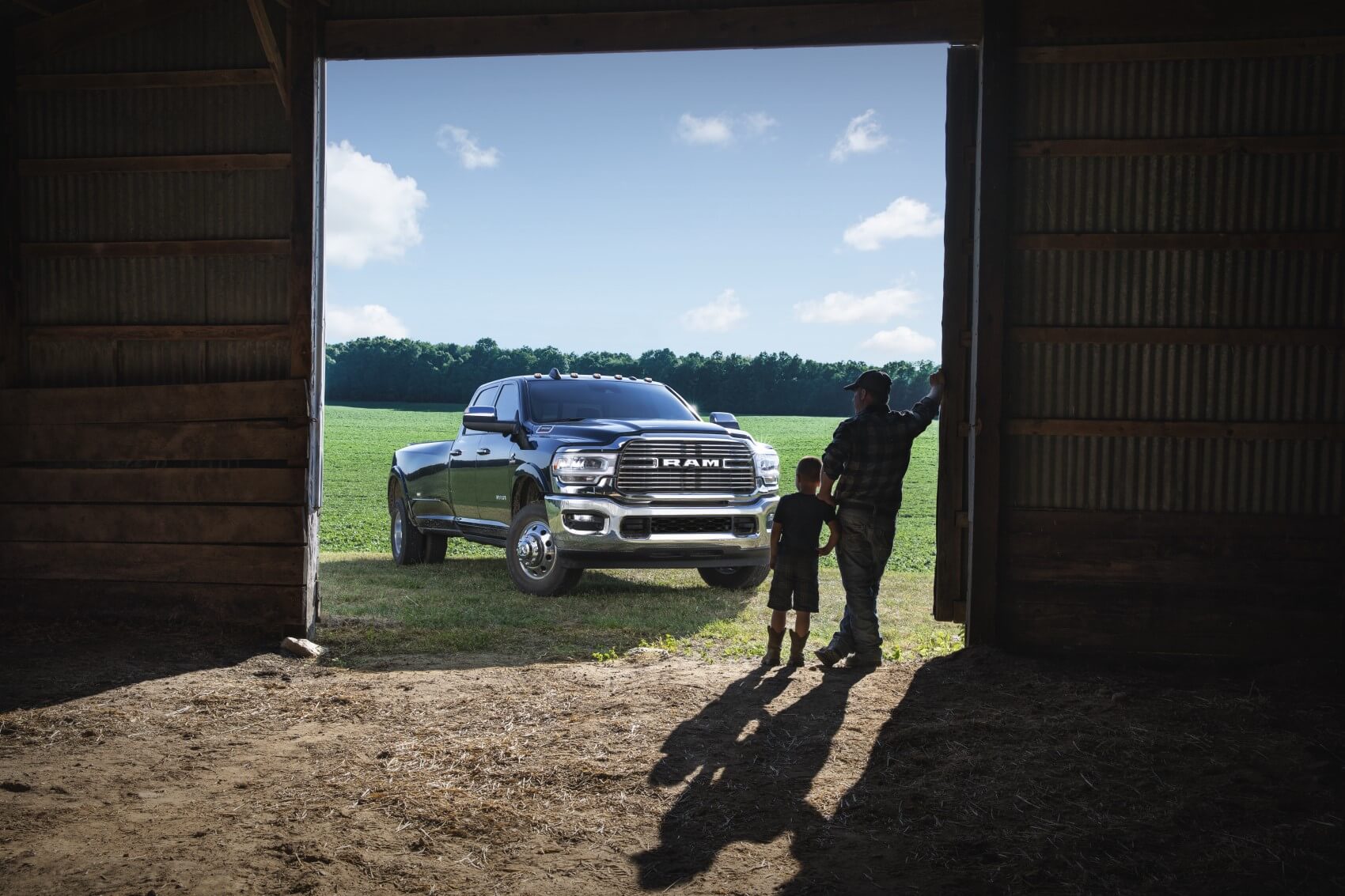 Though all Ram models provide unparalleled power and versatile strength to their drivers, farmers and ranchers have different needs. That's why, in 2013, Ram announced a partnership with all ranchers and farmers through the Ram Agriculture program.
When you're looking for a farm or ranch truck, you're looking for unmatched durability and capability. But, you're also looking for streamlined ways to help promote productivity. That's exactly what this program offers. Let's dive in further.
Benefits of the Ram Agriculture Program

A Knowledgeable Team on Your Side: Trained to work with farmers like you, the Ram Agriculture team is always here when you need them. These customer service agents spend countless hours gaining knowledge that will help your farm run better with a Ram.
They've gone through training, attend weekly classes, and so much more to learn about the always-changing conditions and aspects of running a farm or a ranch. They then use this knowledge to find solutions that will quickly help you. While they aren't farmers themselves, they know your needs and are excited to help you and your business thrive.

Ram AgPack: Another perk of this amazing program is the Ram AgPack. Available at Ram Agriculture dealerships like ours, this package presents you with a suite of farm and ranch management tools and it's included with every new Ram Ag truck.
First of all, this adds thousands of dollars of real farm value to your truck, but the perks don't stop there. With assistance from agriculture businesses, this package was created to help you see more profit from your farm or ranch. The Ram AgPack includes:

        Farm Credit® services for more flexible payment options
        Rebates on equipment from big names for everything from new tires to tractors
        Prepaid gift cards to the businesses that help your farm or ranch succeed
        Subscriptions and discounts from your favorite ag brands
        Much more!
---
Learn More About Ram Agriculture Today
At James O'Neal CDJR, you may not find us on the farm or ranch. However, we do have the knowledge and partnerships to ensure that your farming or ranching business always thrives. All you have to do is ask about our Ram Agriculture program today.
Farmers, ranchers, and Ram truck drivers in Bremen, Villa Rica, and Carrolton, GA, can contact our Ram Ag team for more information. We're excited to partner with you soon!