Automotive Parts Bremen GA
It's no secret that the parts you use underneath the hood play a significant role in the overall performance and longevity of your vehicle. At James O'Neal Chrysler Dodge Jeep Ram, our goal is to make sure you're able to enjoy your car, truck, or SUV for many years to come.
That's why our parts department offers only genuine OEM parts and accessories that meet your vehicle's exact specifications. This is to ensure that you can take on the streets of Bremen, Carrollton, and Villa Rica with complete confidence.
About Genuine OEM Parts & Accessories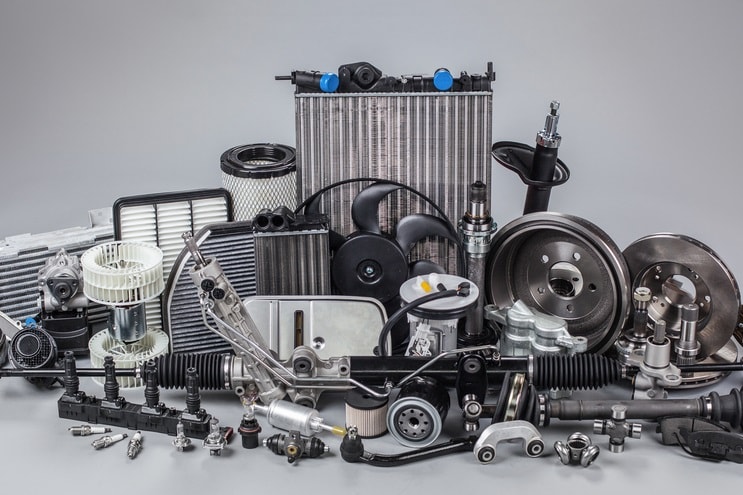 Your vehicle is comprised of thousands of intricate parts, ranging from major engine components to tiny nuts and bolts. While most of these parts you'll never have to worry about, over time some will begin to wear down and eventually need to be replaced.
When that moment occurs, it's important to replace them with high-quality OEM parts. These parts are made by the same manufacturer which designed and built your vehicle, meaning you won't have to worry about whether the part will fit or work properly. Plus, OEM parts are known to be more durable than after-market parts.
Professional Help When You Need It
Whether you're the type of driver who likes handling their own maintenance or you're looking for a little advice on a special project, it's nice having a team of friendly and knowledgeable experts in your corner.
If you need help locating the right part, simply stop in during service hours or you can make an online inquiry through our parts department site. Once submitted, one of our team members will quickly be in touch to fulfill your request and answer any questions you have.
Check out our available Parts Specials!
Order Your OEM Parts Today!
The parts inside your car, truck, or SUV are carefully designed to deliver the highest performance and safety standards while on the road. So, when they need to be replaced, make sure you're replacing them with high-quality parts from James O'Neal Chrysler Dodge Jeep Ram.
If you're a driver living near Bremen, Carrollton, or Villa Rica, stop by, call, or complete the form on this page to get started. Contact us or stop by today!