If you're in the market for a new vehicle, you might be wondering how you can get behind the wheel of your favorite model. You may even be asking, "Where can I find lease deals near me?" At James O'Neal Chrysler Dodge Jeep Ram (CDJR), it will be easy to drive home in your new car.
We have lots of financing options and lease deals. Feel free to explore the links on this page to get more in-depth information. In no time, you'll be heading home near Bremen, Villa Rica, or Carrollton, Georgia, in your leased vehicle.
---
Lease Deals near Bremen GA
Lease Deals near Carrollton GA
---
Why Lease a Vehicle?
Whether you've leased a vehicle from us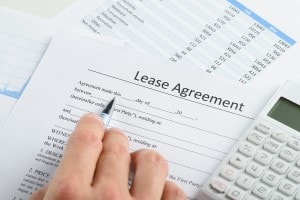 before or you're brand new to the process, our team is happy to help. There are many benefits when it comes to leasing a vehicle at our dealership. One such benefit is that you might have lower monthly payments when you lease a car.
That's because you won't have to pay the full price of the vehicle since you won't own it. You'll only have to pay for the depreciation during the term of the lease.
Other benefits include...
Ability to try new models: Because you aren't buying the model, you can test it out for the duration of your lease. If you don't like it, you can easily return it at the end of your lease.
Higher trims: Want the best possible technology and features? Since you won't be paying for the full price, you might be able to spring for a higher trim level than you would have gotten when buying.
---
What Lease Deals Are There?
If you're looking to lease your next vehicle, there are two main types of leases you could get.
The first is a closed-end lease. This is when you lease your car for the term and then return it at the end of the lease. Many of the benefits mentioned above apply when you choose this kind of lease.
You can also choose an open-end lease, also called a "finance lease". With this option, you'll need to purchase your model after the lease term is over. However, this means you'll need to pay all leftover costs as well.
---
Our Selection of Vehicles
Not sure which model you want to lease? Luckily, we have plenty of options for you to consider. Do you need a powerful truck to tow your supplies to work? Try leasing a Ram 2500. How about a bold and spacious SUV to take the kids on vacation? Our team is happy to tell you about Jeep Cherokee lease deals.
No matter what you're looking for, you're sure to find the perfect vehicle in our inventory.
---
Find Out More About Lease Deals
If you've been searching the internet for "lease deals near me", then it's time to check out our resources at James O'Neal CJDR. We can't wait to help drivers near Bremen, Villa Rica, and Carrollton, GA, get behind the wheel. Contact us today!