A well-serviced set of brakes is crucial to keeping your vehicle in good shape. If you aren't sure when your vehicle's brakes might need some work done or where to find brake service near me, our team at James O'Neal Chrysler Dodge Jeep Ram (CDJR) is here to help.
We're here to help drivers in Bremen, Villa Rica, and Carrollton, Georgia, stay in the know about their car's needs. On this page, you'll find information about brakes, how to tell when they need service, and how we can help!
---
When Do I Need Brake Service?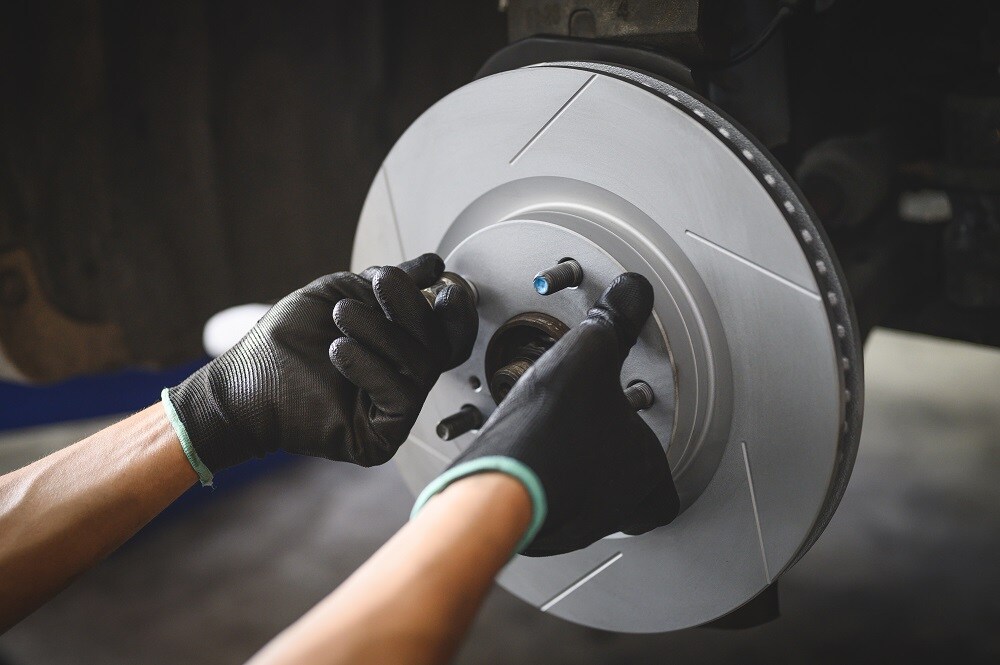 It's a good idea to have your vehicle's brakes checked at regular intervals. Every six months or every 5,000 to 10,000 miles is typically a good schedule. Or you can schedule it around another regular service, like an oil change.
Of course, not all drivers-or roads-are made equal. Depending on driving style, road conditions, or how much you typically carry in your vehicle, you may need your brakes serviced sooner rather than later.
That's why it's a good idea to be familiar with the signs your vehicle's brakes may be wearing down. If you notice one or more of these signals, it may be time to bring your vehicle to our service center:
A squealing or clicking sound. Most brake pads come equipped with wear indicators. These are meant to emit a high-pitched squealing sound to indicate a large amount of wear on the brake pad. A clicking sound could mean your vehicle's brakes have somehow loosened.
Brake fade. If your car takes longer and longer to stop after applying the brakes, this could be a sign of brake wear or even a fluid leak.
Pulling. If you feel your vehicle pulling to one side or the other when you brake, it could be a sign that one brake pad is wearing down more than another. It could also mean your vehicle's wheels are out of alignment. This could put added stress on your vehicle's steering rack if left unchecked.
Vibration. If you feel the brake pedal shaking when you step on it, it could mean warped rotors. This could be caused by severe braking over a long period, such as when driving down a steep hill.
---
Our Service Center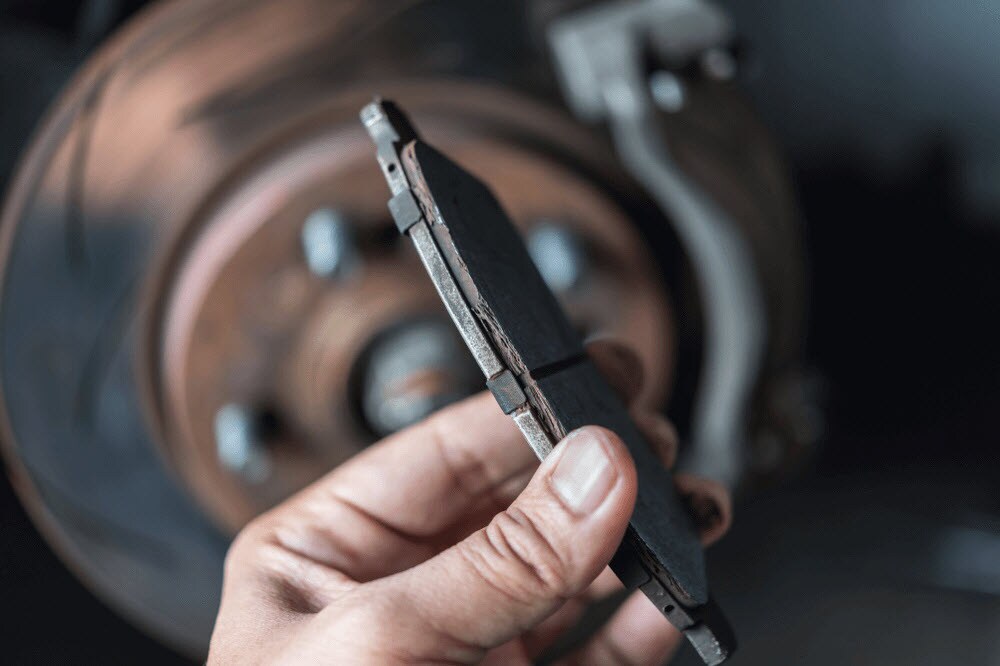 Our friendly and knowledgeable team of certified technicians is here to help with your automotive service needs. They'll inspect your vehicle's brakes and help determine the cause of any issues you may be experiencing.
If they need to be replaced, we'll replace them with genuine high-quality OEM (original equipment manufacturer) parts. These parts are made by the same manufacturer as your vehicle and are typically more reliable. They'll help you enjoy your Chrysler, Dodge, Jeep, or Ram for many years to come.
---
Get Your Brakes Checked Today!
Your safety relies on making sure your vehicle's brakes are in working order. Now that you know what to look out for and where to find brake service near me, you'll be more confident in your brakes while driving around Bremen, Villa Rica, or Carrollton, GA.
If you notice any of the signs above, don't hesitate to contact us at James O'Neal CDJR and schedule a service appointment today!